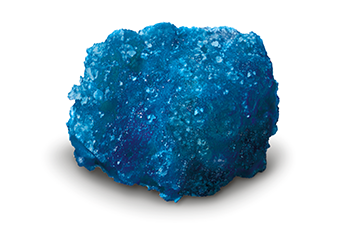 MESA® is a unique nitrogen source that combines ammonium sulfate with methylene urea in a single, homogeneous particle. The result is an extremely effective and controlled nitrogen source that produces consistent, dark green color without excessive growth. Unlike coated nitrogen technologies, MESA® does not lose its slow-release properties when cracked, chipped, crushed or broken.
MESA is a trademark of Lebanon Seaboard Corporation that is federally registered in the U.S. Patent and Trademark Office. Other marks are protected by federal and state law.
MESA Resources
Featured Product Info
ProScape 25-0-5 51% MESA 1% Fe
ProScape® 25-0-5 1% Fe 51% MESA® is a premium fertilizer utilizing Lebanon's MESA® technology. MESA® is an innovative nitrogen source that combines the benefits of methylene urea with ammonium sulfate in a single, homogeneous granule. Meth-Ex® 40 slows down the release of the ammonium sulfate. This combination provides brilliant color, quick initial response and long term feeding all without excessive surge growth. Iron adds an additional color benefit. This product is good for golf course fairways; roughs and commercial turf uses. Zero phosphorus fits well with soils that do not need phosphorus and areas where phosphorus is restricted.
Learn More